It is estimated that in Spain about 3,500 million plastic bottles are consumed per year.
We can change this.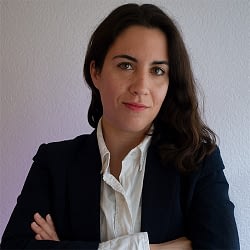 Greenpreneurs, Let's go!
Acquafuture Baleares was born in the midst of the pandemic and at a time of uncertainty with a key priority: improving the way we consume water and adding value. More with less is our main motto.
Isabel Gibert leads the project in the Balearic Islands, bringing the latest technology on the market to her homeland. Born and raised in Mallorca with an international experience and career in business. And she brings the latest advances in Green Tech to minimize waste and offer improvements to local residents and businesses.

"To experience real change, we have to overcome the limitations of the past, the water consumption industry must be radically modernized, and it must focus on green growth."
– ACQUAFUTURE BALEARES –
We Are In…

We offer national coverage service throughout the mainland and both Balearic and Canary Islands. Acquafuture devices are exclusively sold by the Olevending Group, a business group with more than 30 years of experience with the aim of bringing technological efficiency to European homes and companies. We are committed to responsible, safe and sustainable water consumption developed by the latest innovation and design.

Mission
Hard water has always been a problem in the Balearic Islands. Thus the residents often have to buy plastic water bottles or dispensers in order to drink decent quality water.

Putting a definitive solution to this with the help of technology is the main objective of Acquafuture to improve the lives of people and the planet. Reduce waste by offering more with less.

Vision
Create an inclusive community that is committed to sustainable growth and benefits more from efficient and solution-oriented companies than just companies that seek to profit regardless of the consequences.

We want everyone in their homes and offices to experience an advanced, environmentally friendly water use system.
Value
Technology that honors and respects nature.
We invest in the most advanced technology and R&D because we are dedicated to constantly improving to minimize our environmental impact and expand our resources.